MEET OUR TEAM OF SPECIALISED LAWYERS
We are very proud of our dedicated team of Solicitors in Slough. Each one is highly experienced and capable of offering practical advice and solutions to your situation from the outset. Where possible, we offer a free first meeting to truly understand your circumstances because we guarantee to do our utmost to help you leave us feeling calmer and more informed, in many cases, with a plan to move forward.
Mr. Iqbal is the principal solicitor at Dawn Solicitors before that he was a member and director of SBM Solicitors.
Saeed achieved the title as a solicitor in 2008. He works on civil litigation and conveyancing matters at Dawn Solicitors.
Mr. Abbas was admitted as a Solicitor in 2011, and joined our team in 2015, dealing with our Criminal and Immigration work load.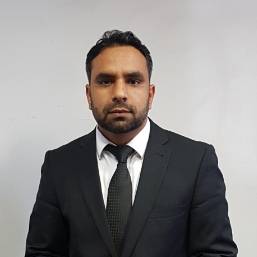 Mr Hussain's main experience is in Personal Injury but he has good practical experience in Immigration, Family and other Civil matters.
Mr. Sultani started his career as a Criminal Defence Lawyer, specialising in serious fraud, money laundering and drug offences.
Mr.Iqbal is a Registered Foreign Lawyer and also is an advocate at the High Courts in Pakistan and has more than 25 years' experience of civil & property law.